SecDSM, a monthly meetup providing the opportunity to network with other InfoSec pros and listen to short tech talks presented by your fellow members (or give a presentation yourself!) while enjoying some beer/drinks/food. No sales pitches. The idea is to provide you actionable knowledge for you to take back to your $dayjob while building a top tier InfoSec community in the Des Moines area. If you have the desire to learn about real world InfoSec scenarios - get out of your comfort zone - and join us in a relaxed vendor neutral environment. No registration is required.
Schedule
We meet monthly, on the 2nd Thursday starting at 6pm at Speed Lyceum Center at Grandview University in Des Moines.
Shirts (and other items) are for sale online.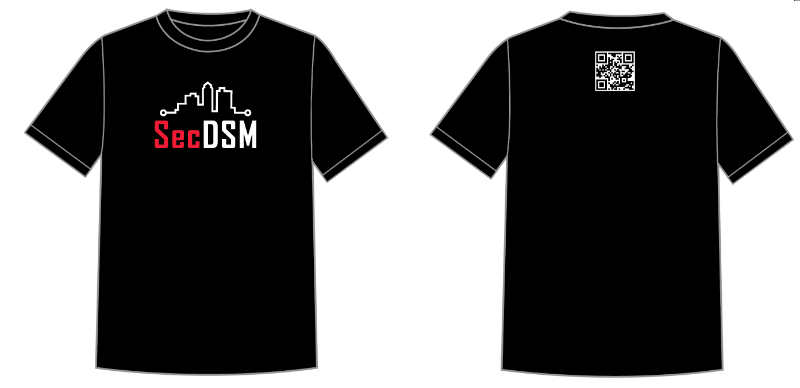 Upcoming cons
Some members are anticipating attending the following conferences, reach out on slack to coordinate travel.
Venue
We meet in at Speed Lyceum Center at Grandview Universtiy located at 2811 E 14th Street, Des Moines, IA 50316.

Speed Lyceum Center at Grandview University
2811 E 14th Street, Des Moines, IA 50316